Well, onto another project with the tiny house.  There was a roof vent that was broken so it didn't spin anymore.  Since we needed to put insulation in the ceiling/roof so we needed to repair the hole in the roof and try to match shingles or something.  So I had this genius idea for a sky light!. We went with a 24" x 24" since it would fit between the ceiling joists and wouldn't require cutting those.  We choose a double pane plastic one from Lowes: http://www.lowes.com/pd_447339-79358-N1STDOWMSNN2828_1z0y97qZ1z11629__?productId=4330602&Ns=p_product_price|0&pl=1
Here's the vent outside & inside
Cutting and framing the skylight out
And then there's nothing like realizing you returned the extension ladder to your parents that live 1.5 hour round trip away. So you call around trying to find someone closer with an extension ladder.  Then you back the truck up and put the ladder in the back so the angle is right & the ladder won't slide around.  Then voila you have a skylight 🙂
We started working on cutting out the other windows on the north side
Then you look around and see your deaf boxer Zephyr being lazy, lounging in the grass – not getting any work done.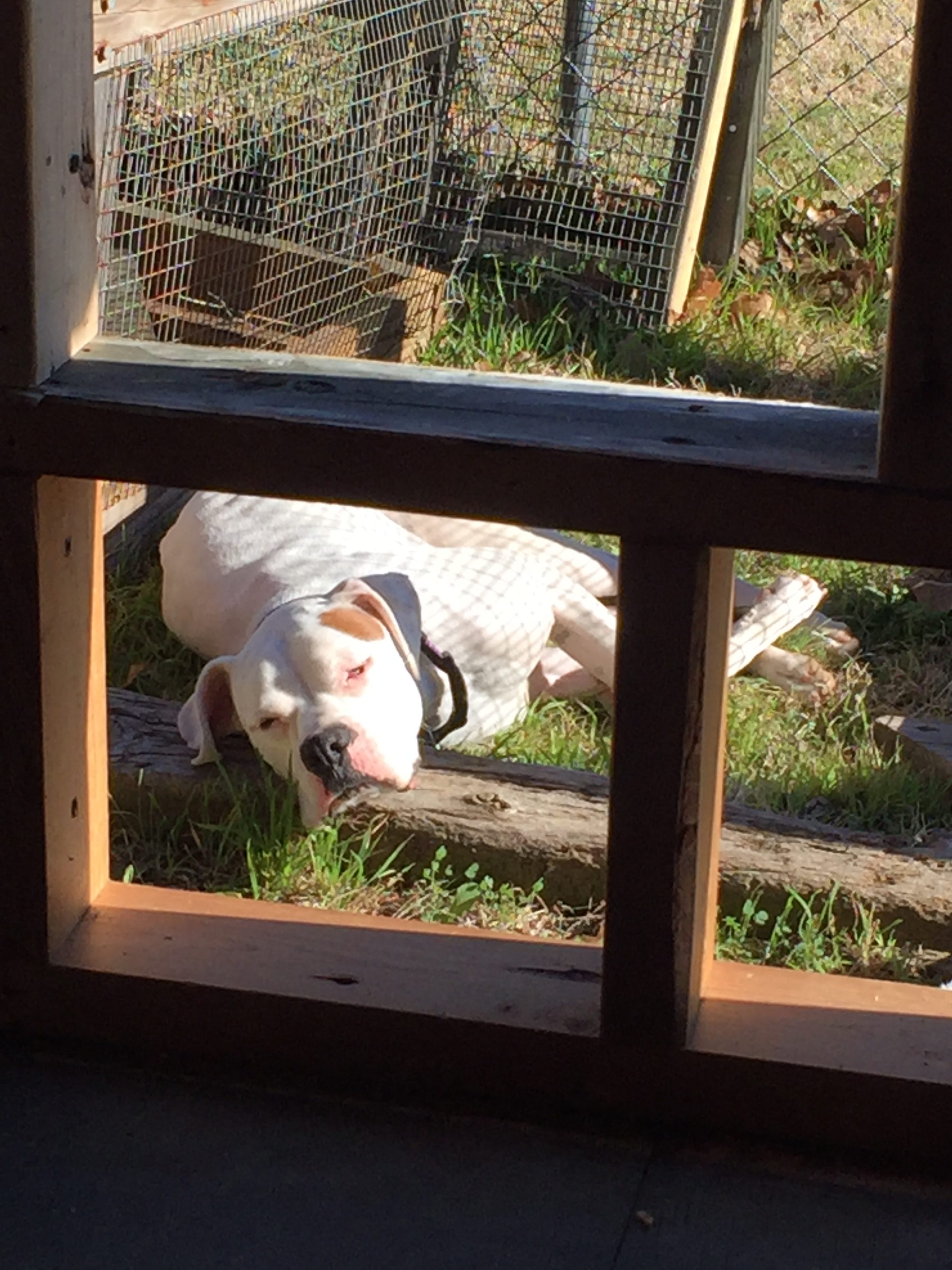 On the south side the kitchen window is framed out along with the French door. Just need to reskin this side of the building.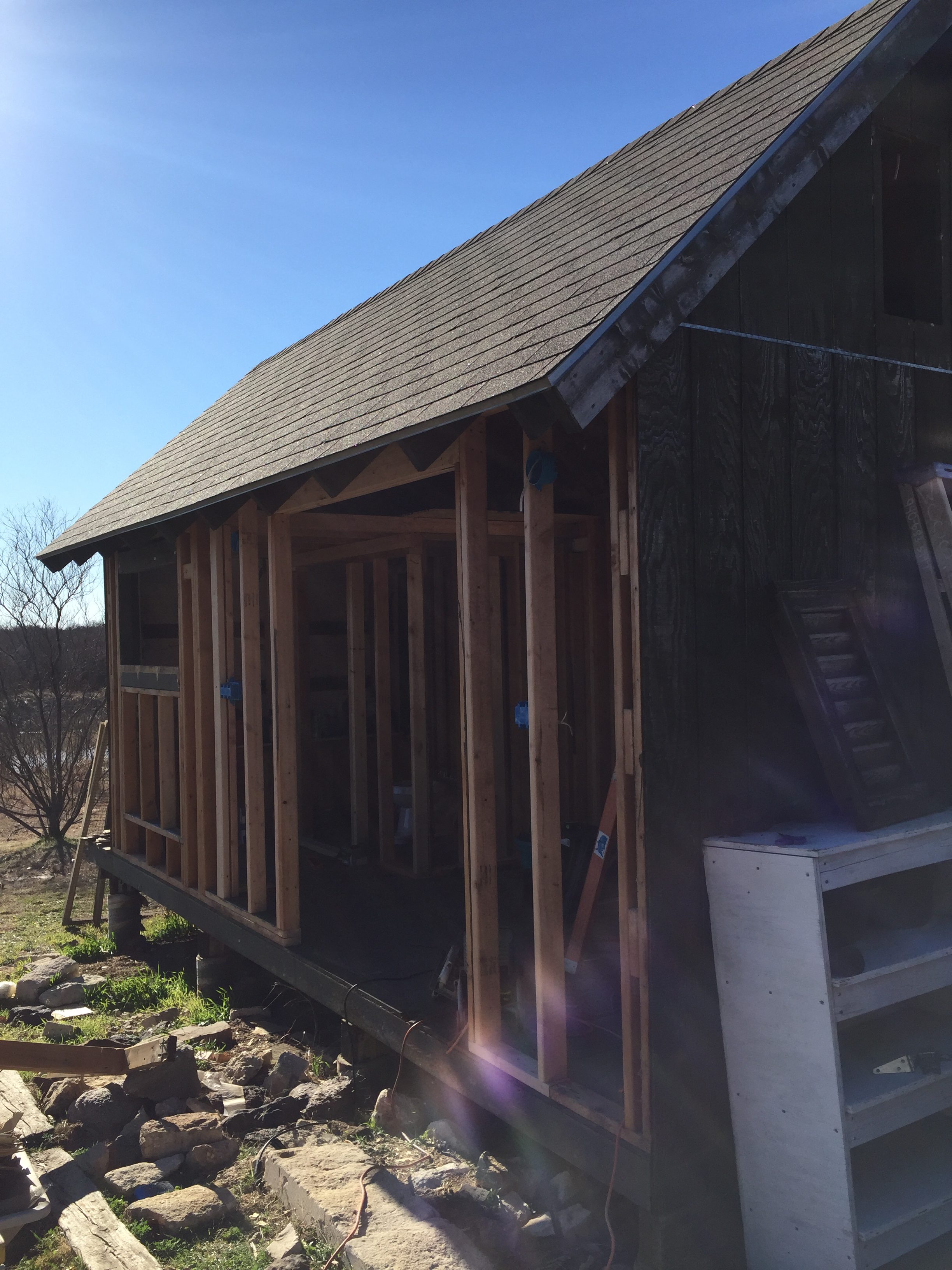 Put some plywood up in the loft area so I could see if there was enough room to sleep since we lowered the ceiling down in the bathroom and kitchen. The tape on the floor is marking the kitchen cabinets.
The small vents that were at the top of the eves were replaced with small 12"x24" windows eventually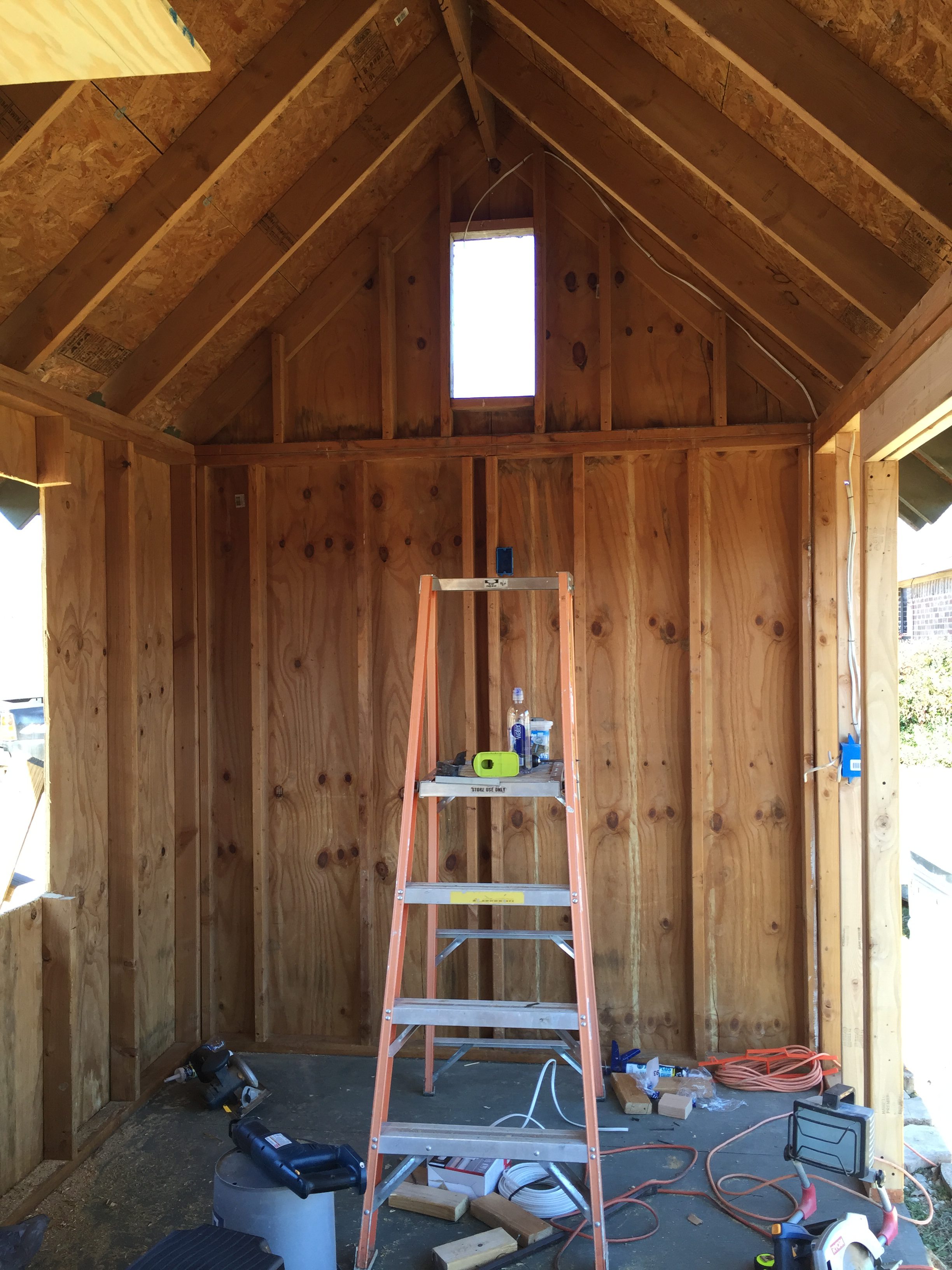 The north windows I framed out after Jory went to work one night.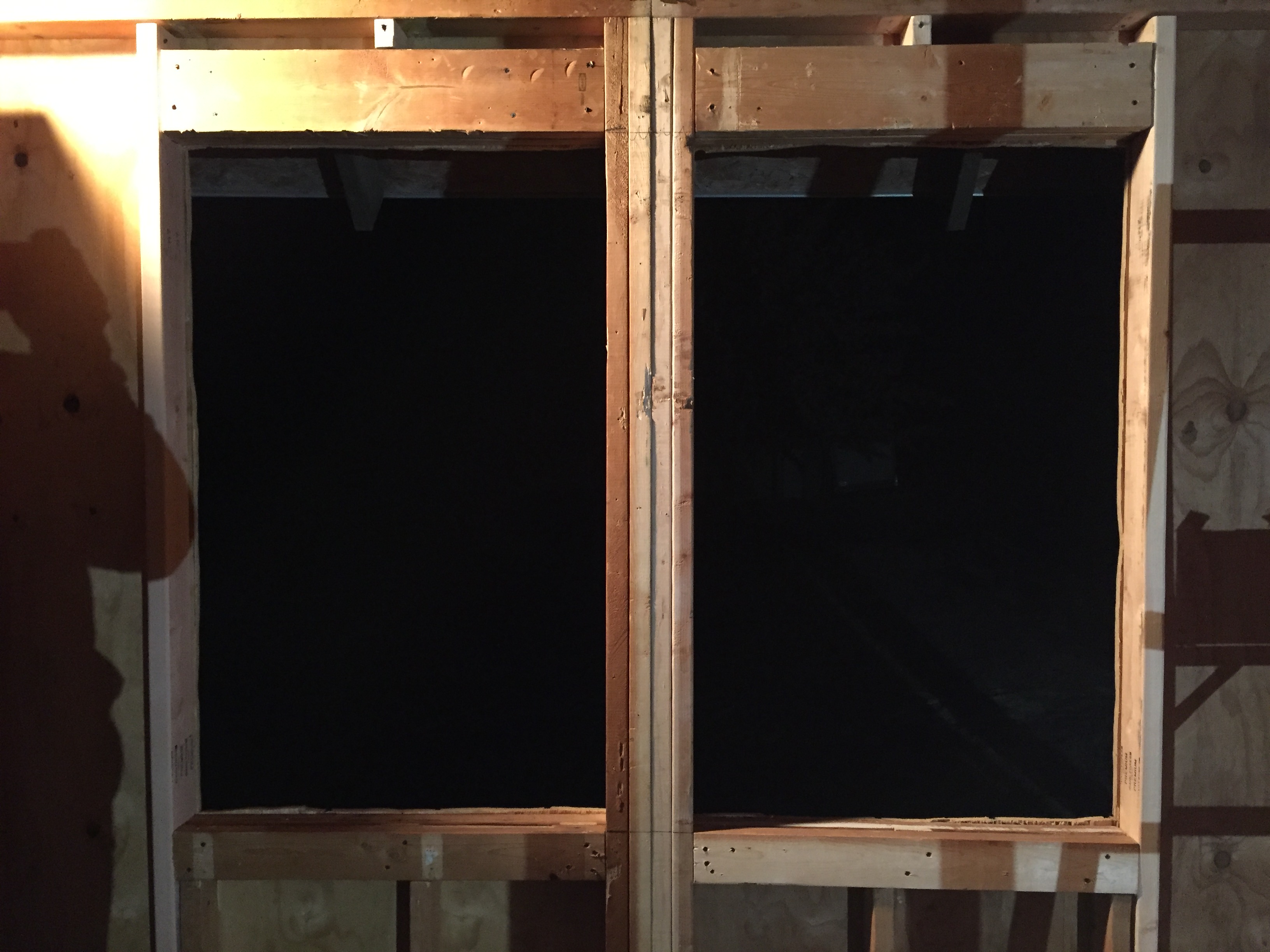 Well, next update should been soon 🙂