Man! Where do I start? I guess Jory & I were watching too much tiny house shows over the winter.  When we bought our house on 14 acres the end of December 2014 there was a rather large pigeon/chicken coop close to our backyard fence – too close to the backyard for me to want to use it for chickens plus I don't want that many chickens anyways.  I want 6-8 in a smaller coop a little farther away from the house.  So we've left this 8×18 coop alone for over year, well I did try to sell it on craigslist but no one was interested and it was in too good of shape to just give away.
Fast forward to the middle of January 2016 – I guess winter boredom had started to set in and the weather was keeping us from working on the fence. We were discussing options with the coop: craft room, office, man cave, bunk house, guest house ooooooorrrrrrrrrr we could accept the challenge to make it a tiny guest house, complete with kitchen, bathroom, living room & loft bedroom all in 144 sq ft. Let the challenge begin baby!
I started a photo album on facebook so friends & family could follow this crazy adventure but I've been asked to write it all up as a blog so I'm going back & post the pictures I have along with some more in depth descriptions.
A note to anyone that doesn't know us: we're pretty handy with tools – we've build an entire kitchen in our first house with a circle saw, screw gun and a nail gun.  With the tools that I've amassed since then things are much easier now.  I'll get around to posting about the badass workbench we build with the money my parents gave me for Christmas.
Here are some before pictures of the coop: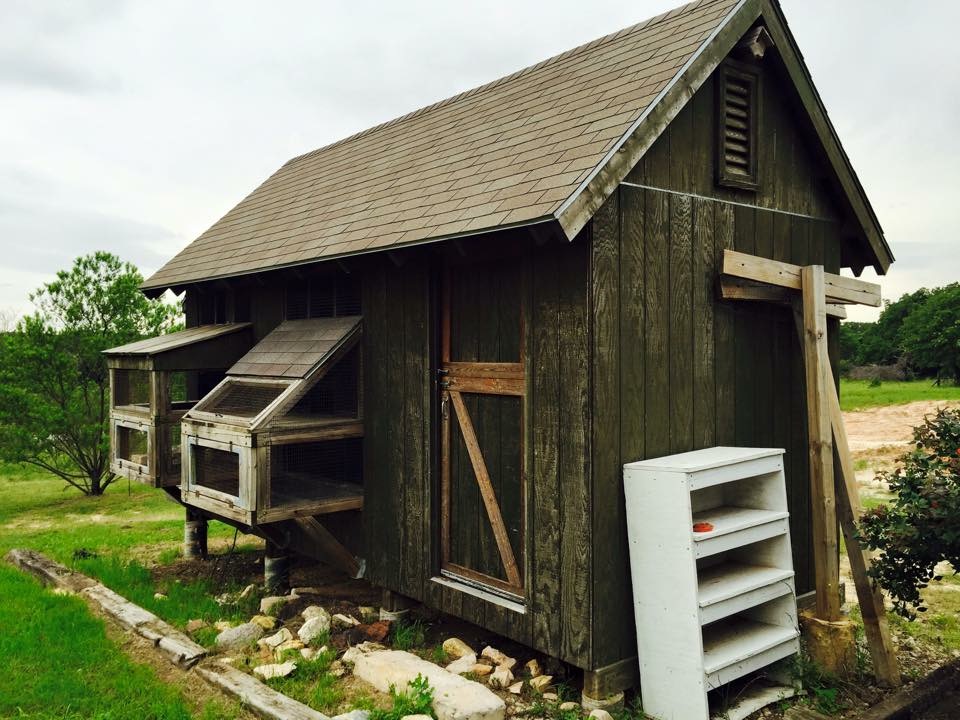 Front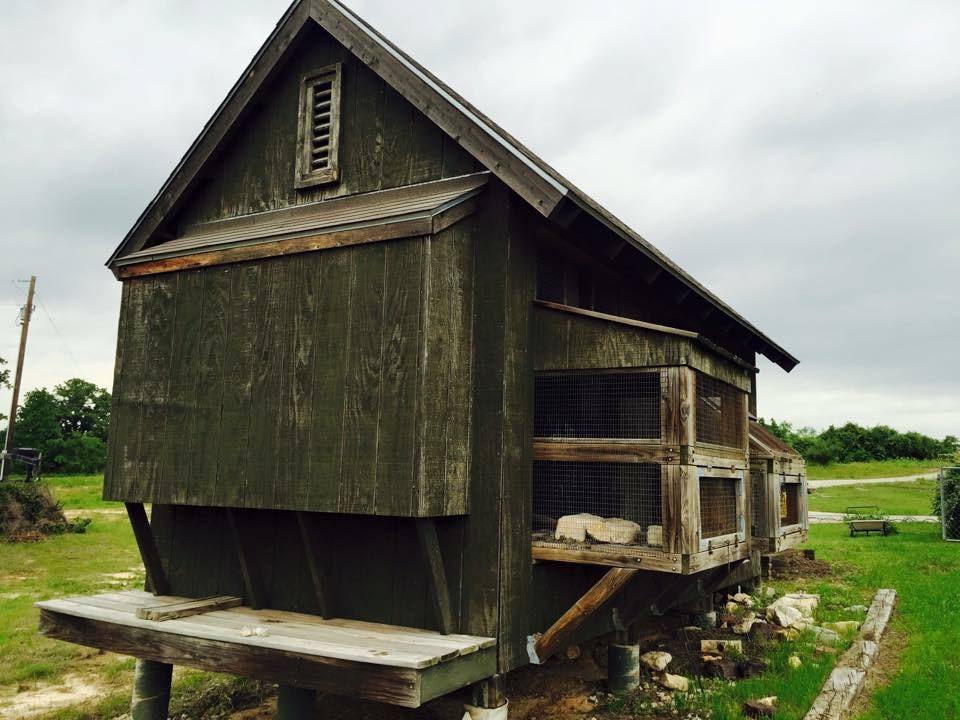 Side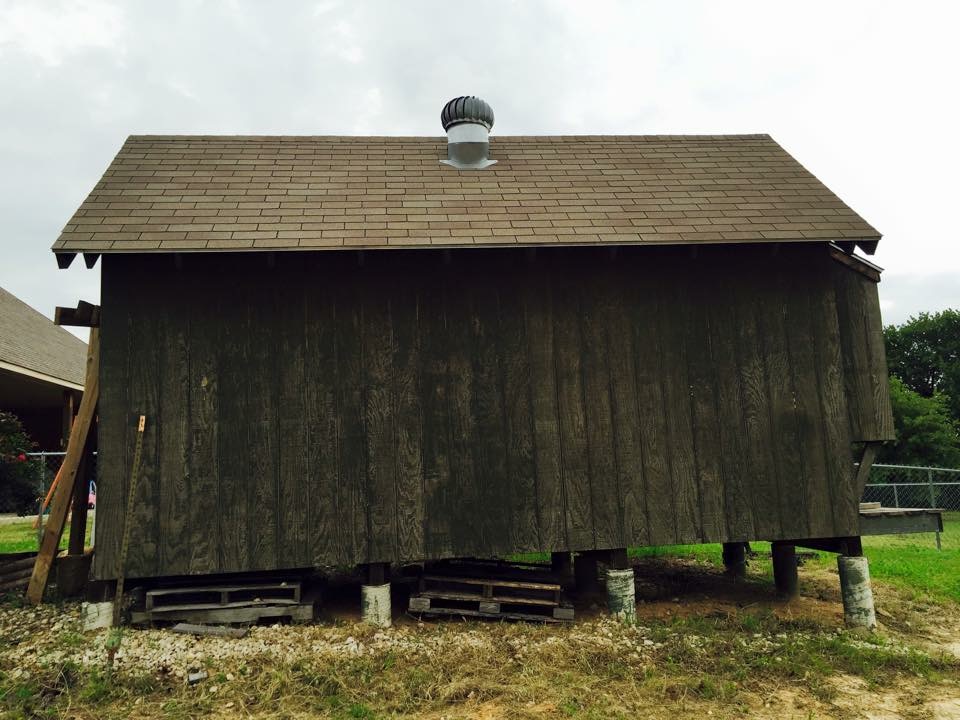 Back
First things first: get this dirty thing cleaned out – that took half a day before we could even start to demo – gross!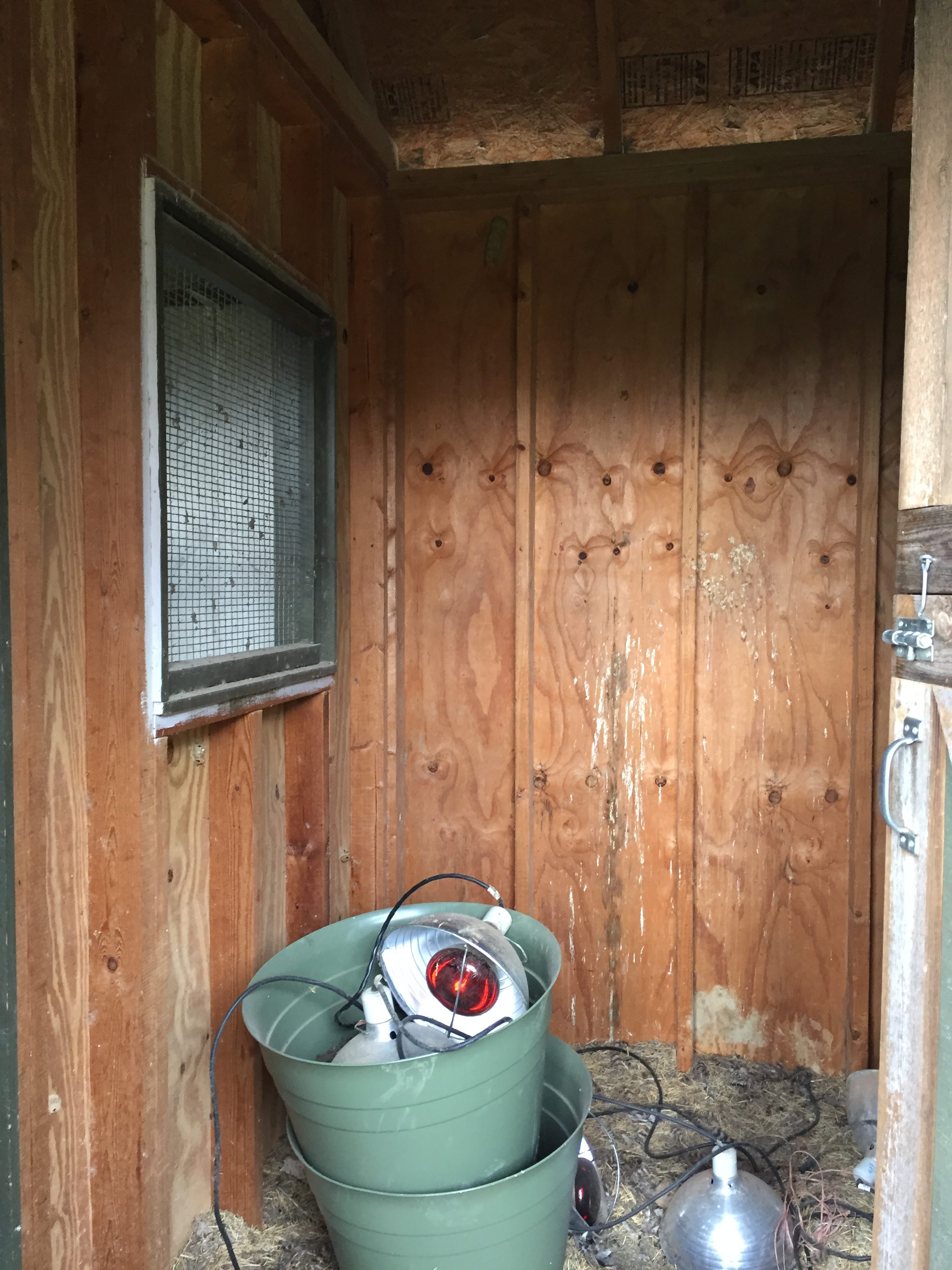 feed room area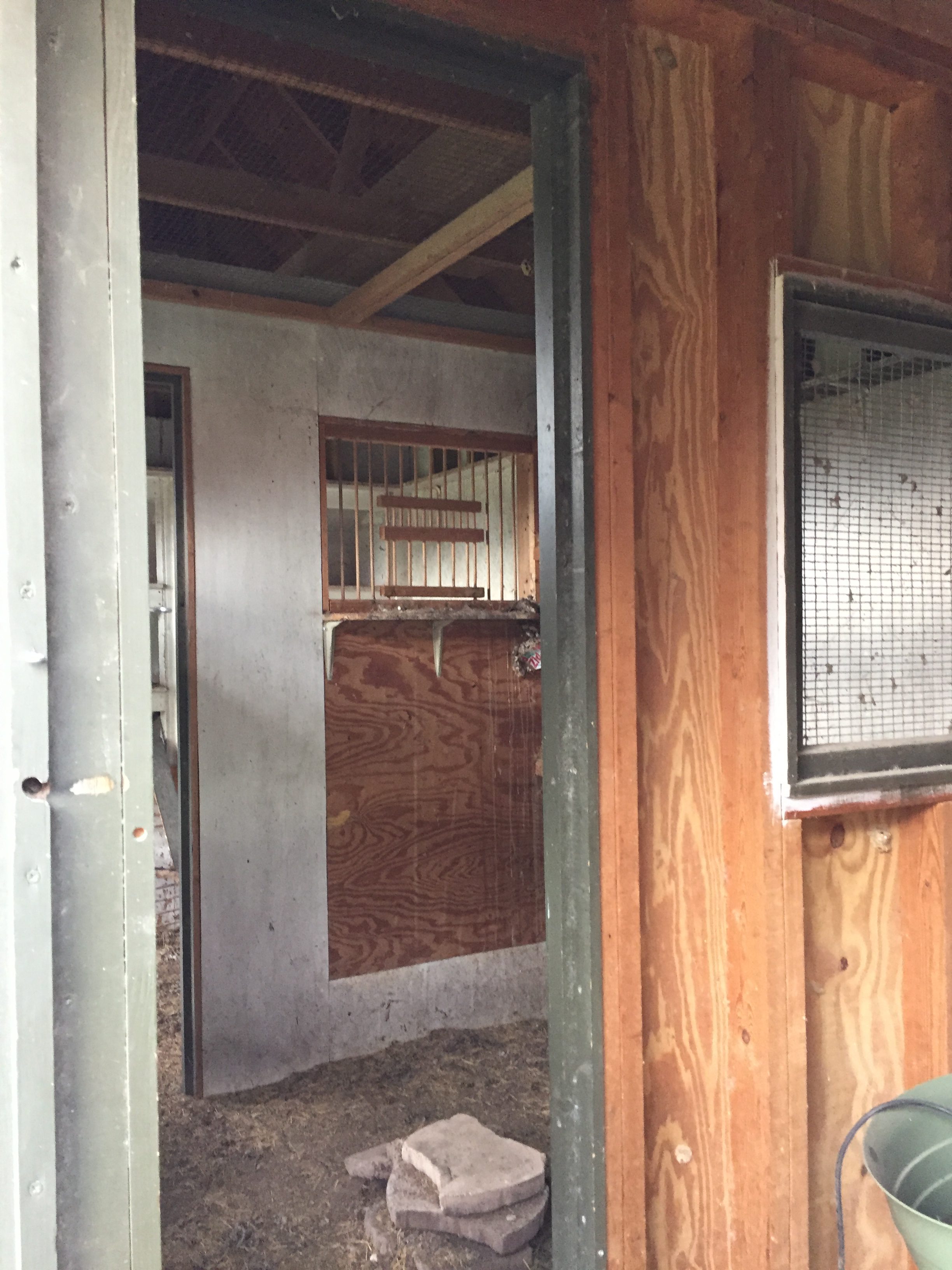 2 bird rooms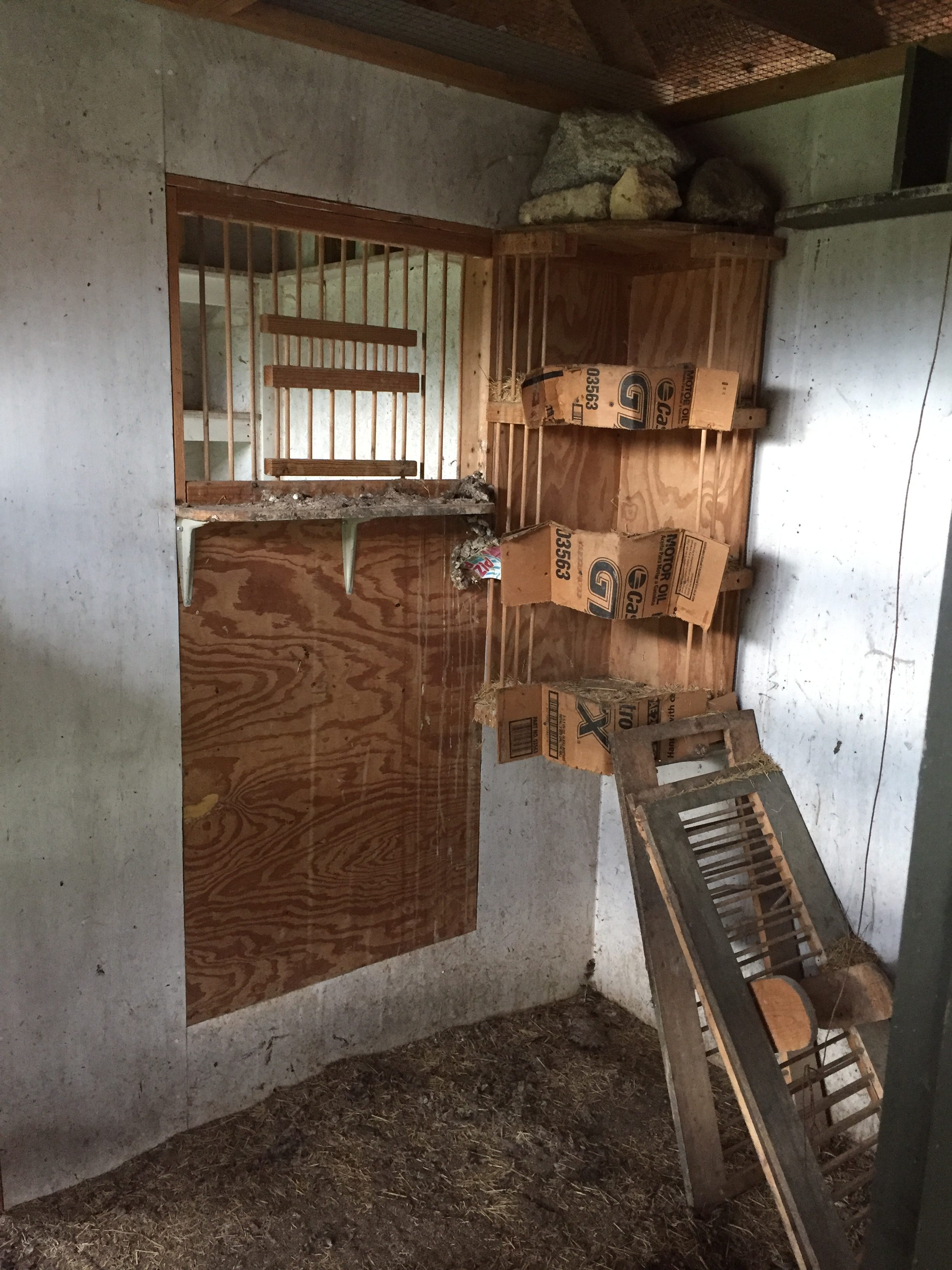 1st bird room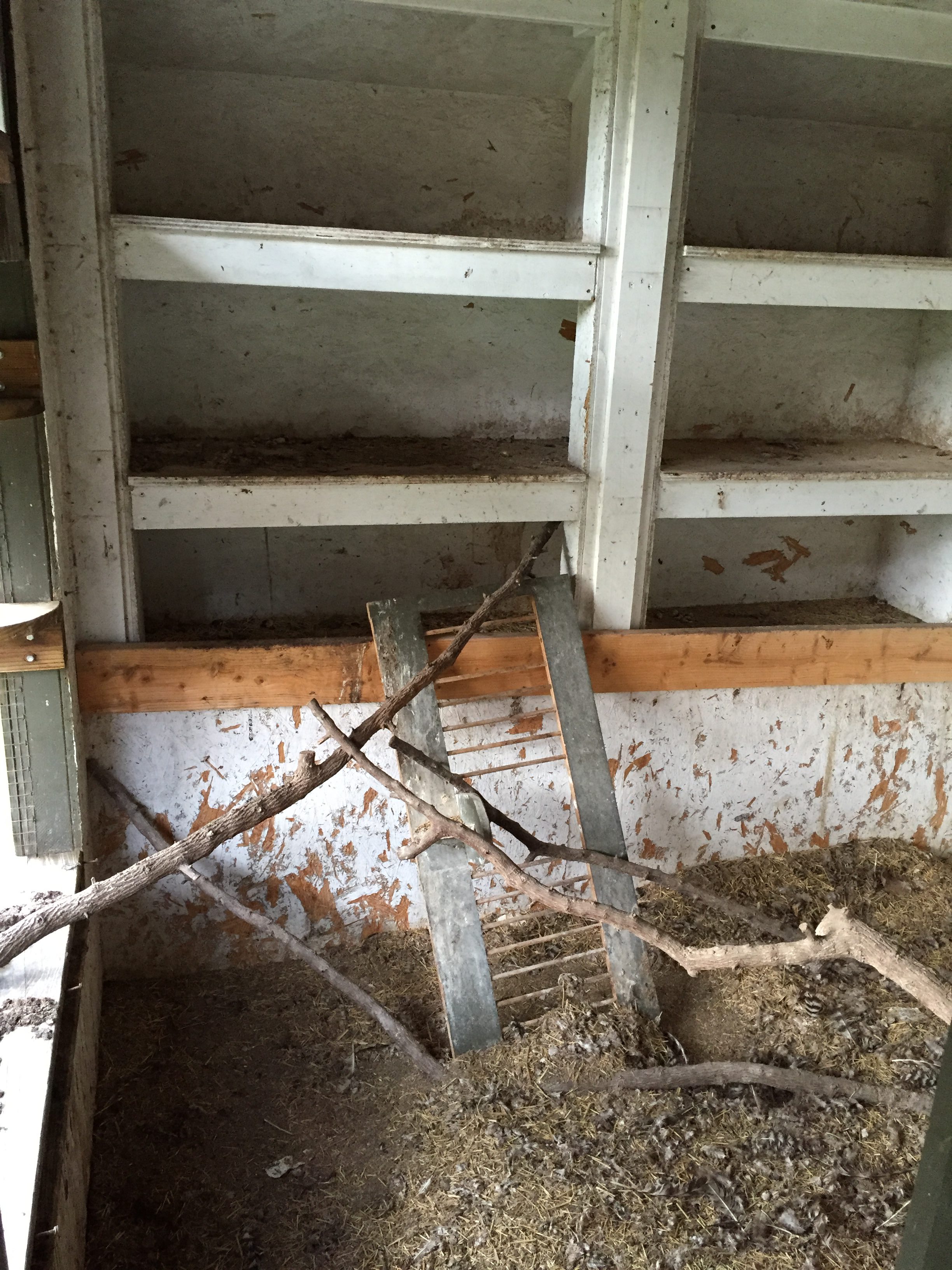 2nd bird room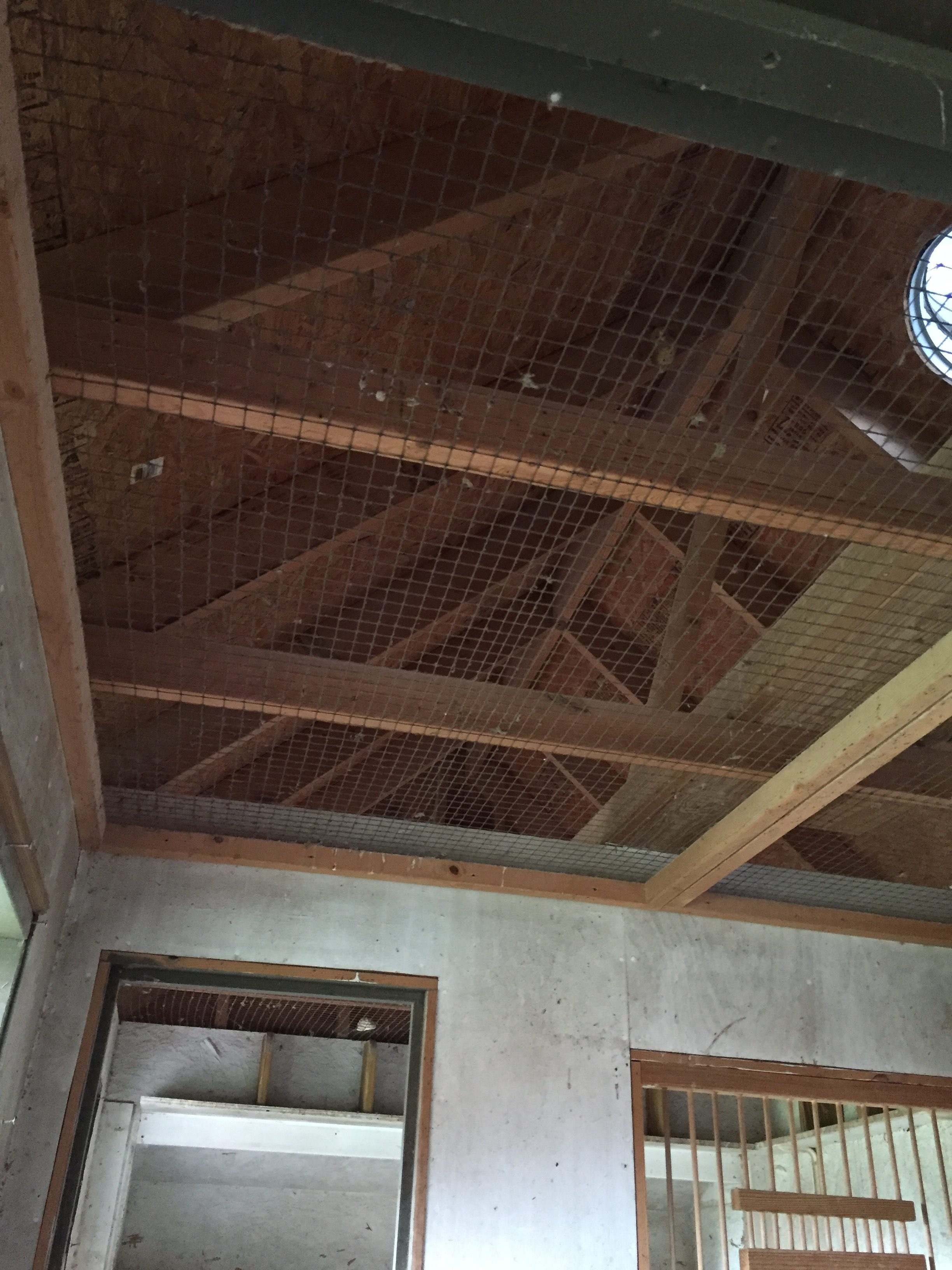 Both bird rooms had netting above them
Ok, cleanup done – demo could begin now – we tired to salvaged as much material as we could to reuse if possible.
Starting demo on the 1st wall, whoever finished out the inside used screws, no-pull nails, nails – to say the least demo took longer than what we planned.  Even using a BFH, a big f***ing hammer, and a saw-saw still took a while.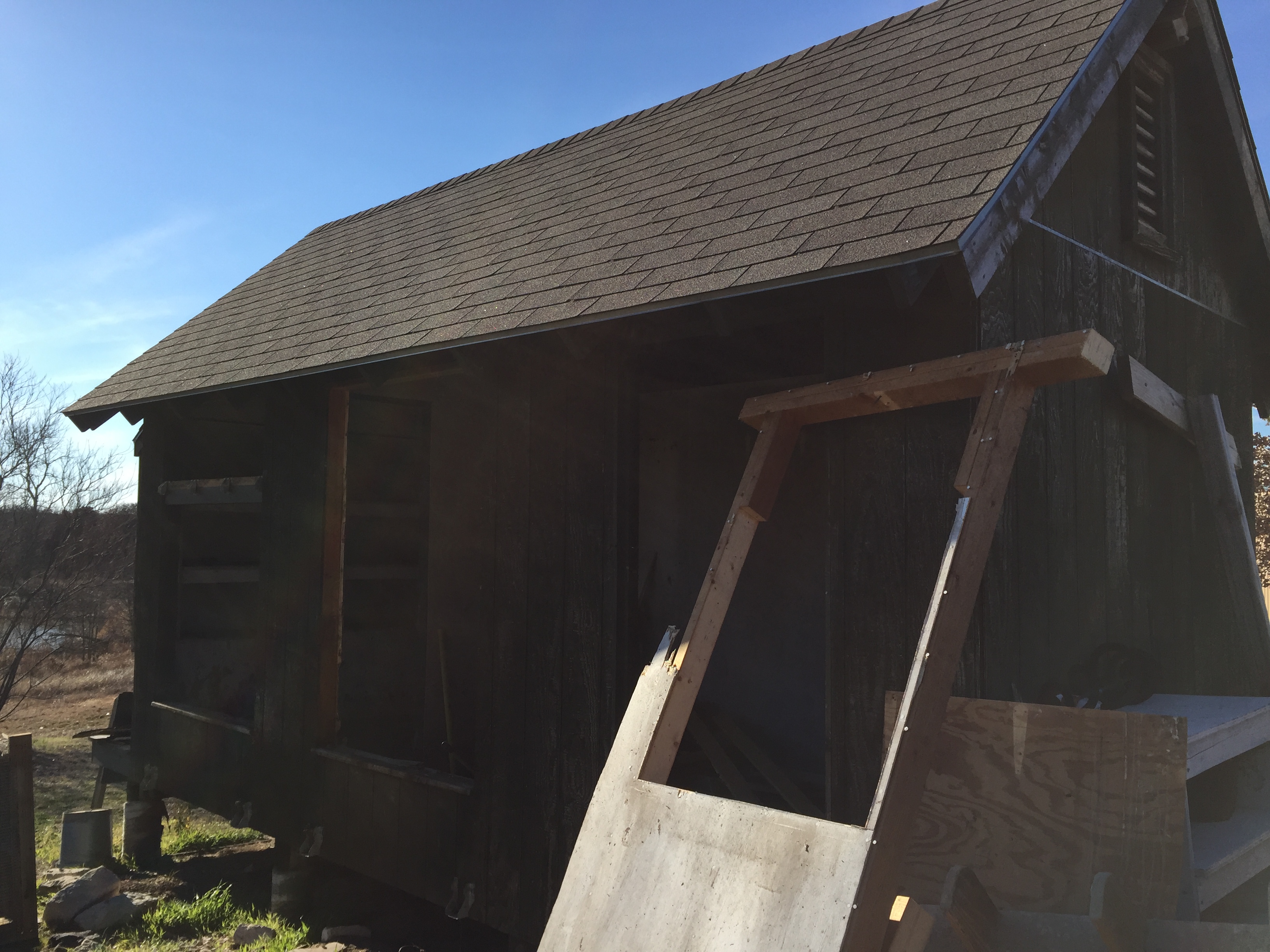 The 1st wall is out – thanks to whoever nailed the fiber board, then chalked it, then painted it really wasn't getting nice things said about them that day.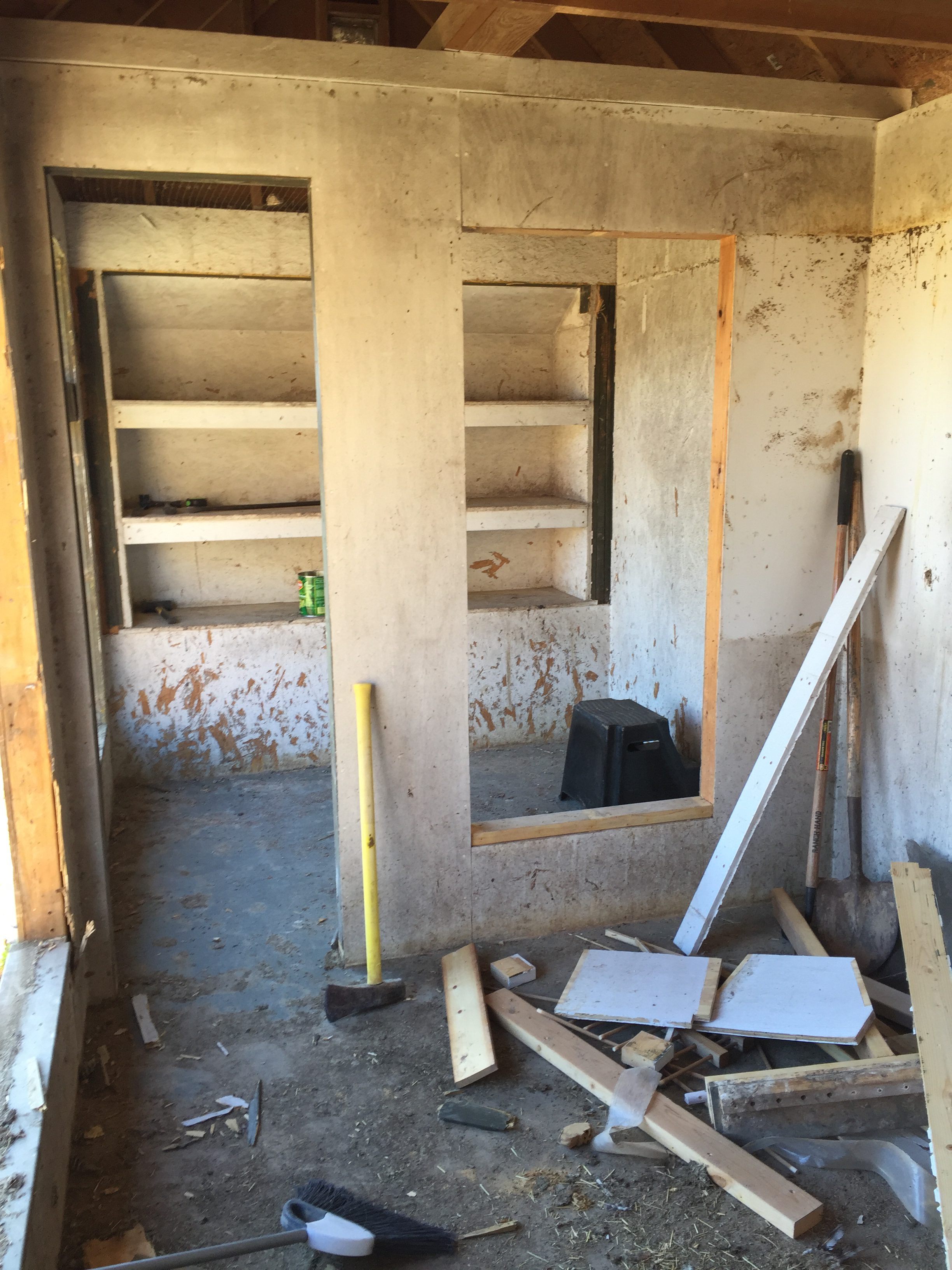 On to the 2nd wall – see that sledge hammer/axe – it was my best friend that day 🙂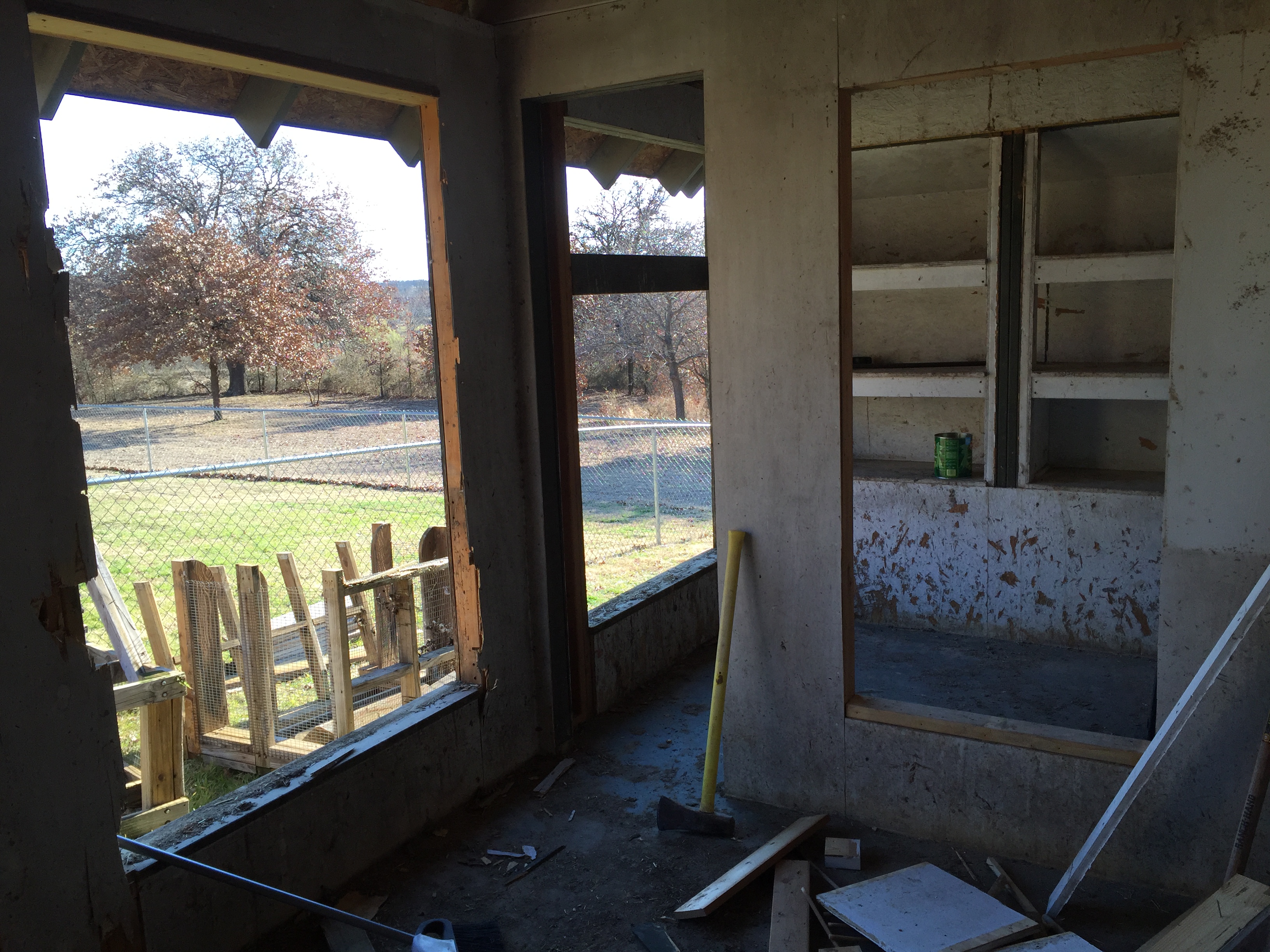 The bird overhangs were pretty quick work with the sledge hammer after I spent a while unscrewing all the screws I could find.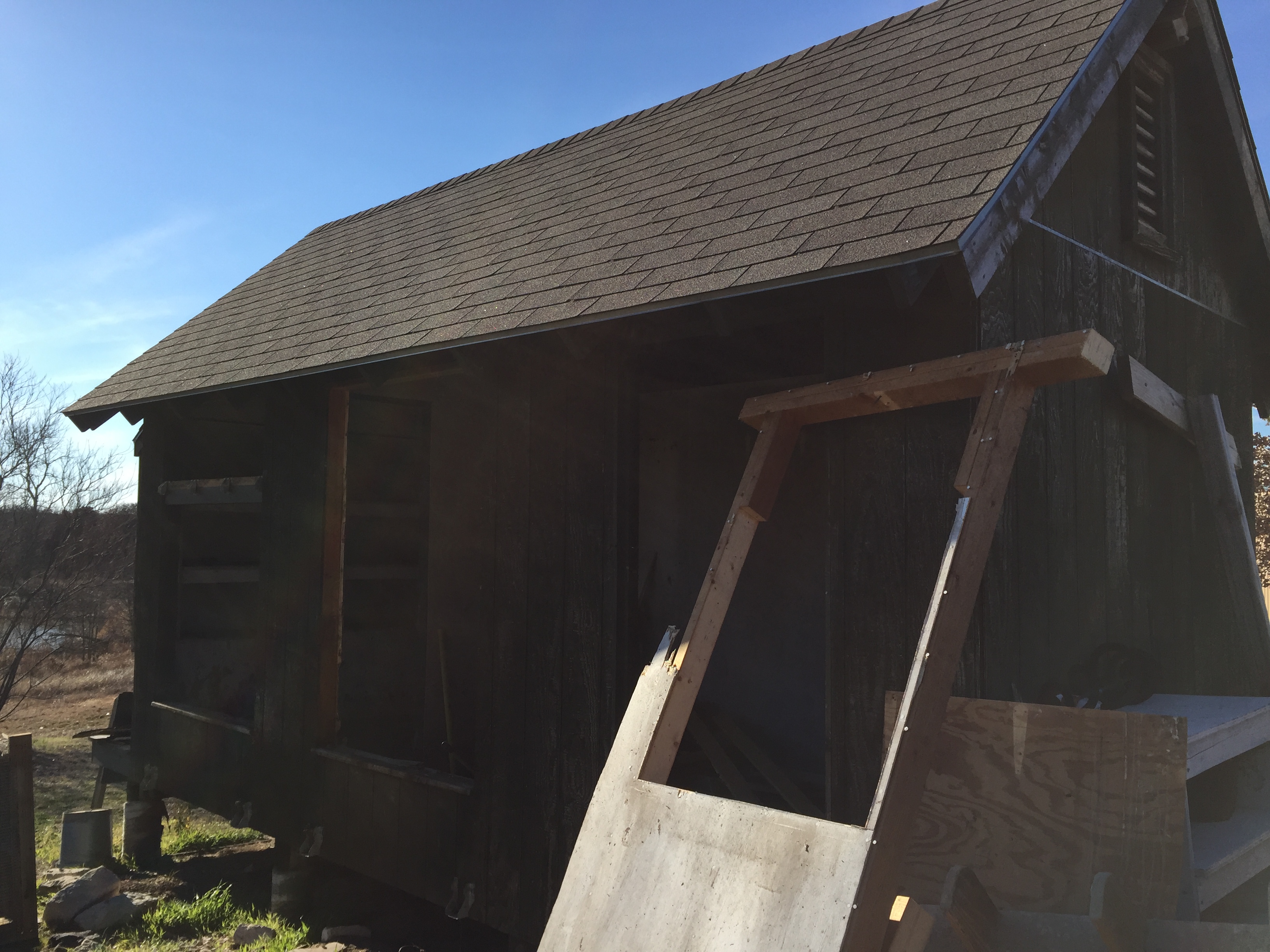 1st day complete – thank goodness!!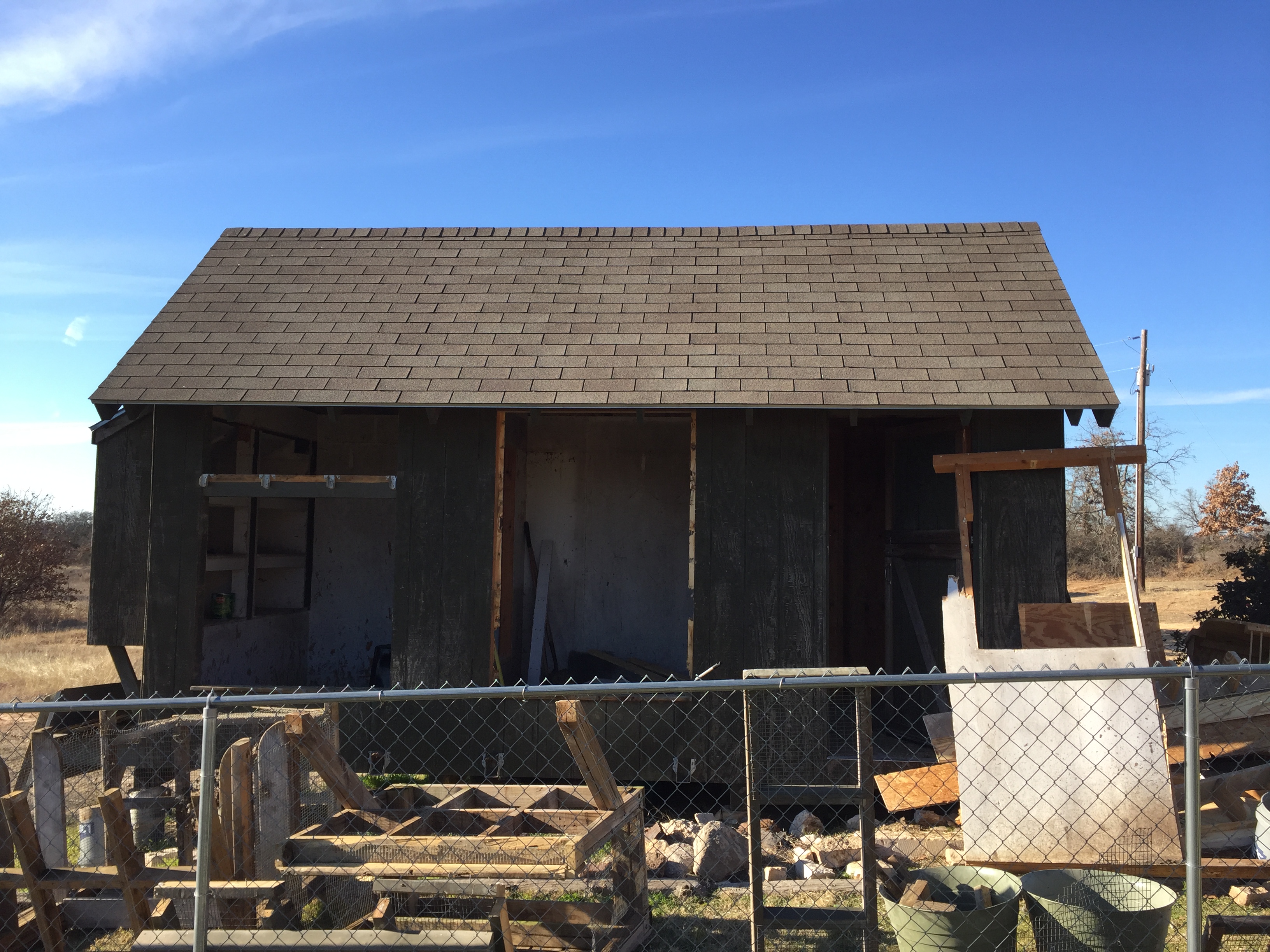 Sorting out what can be reused will have to happen on another day.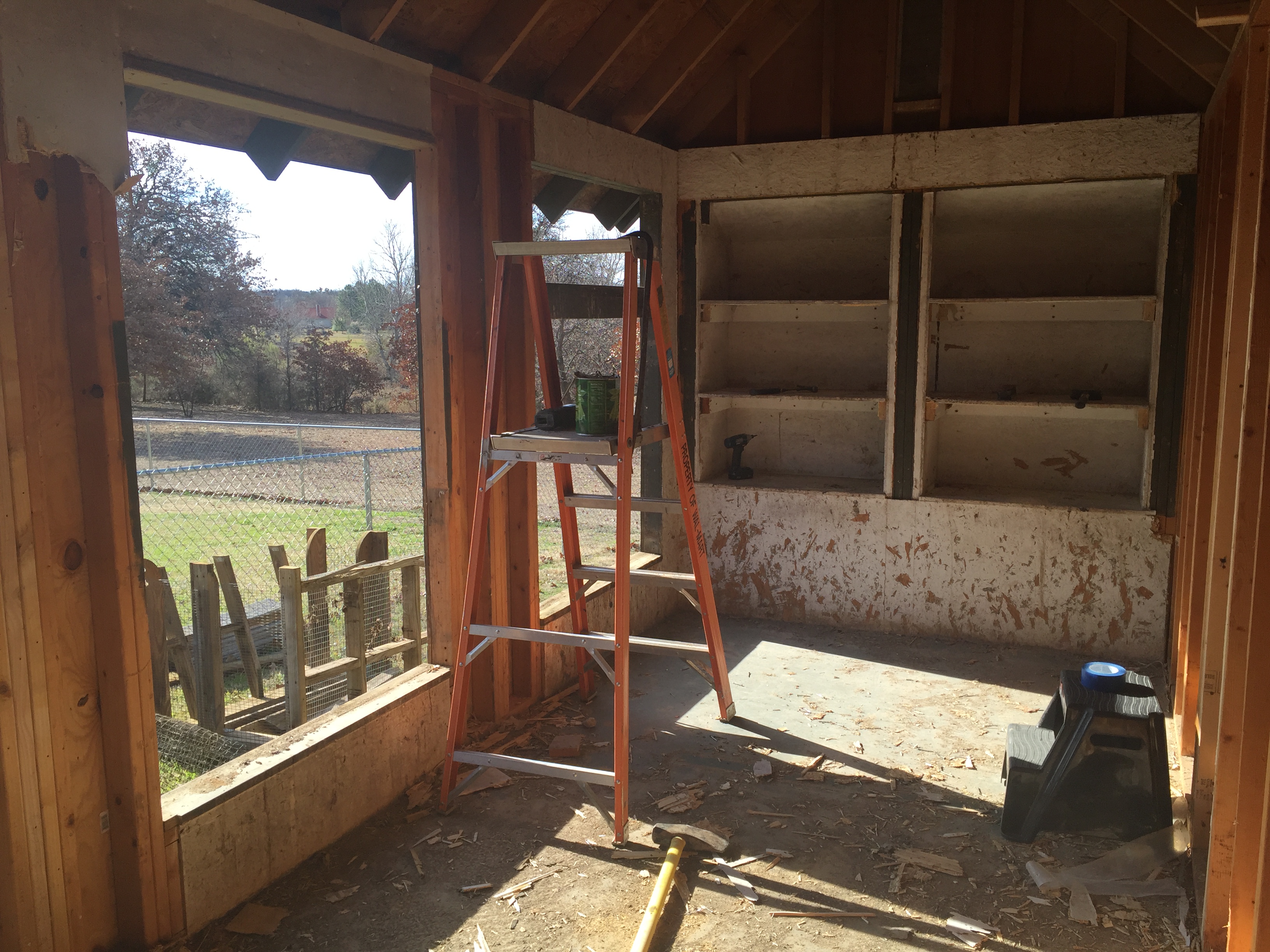 After day 2 of tear out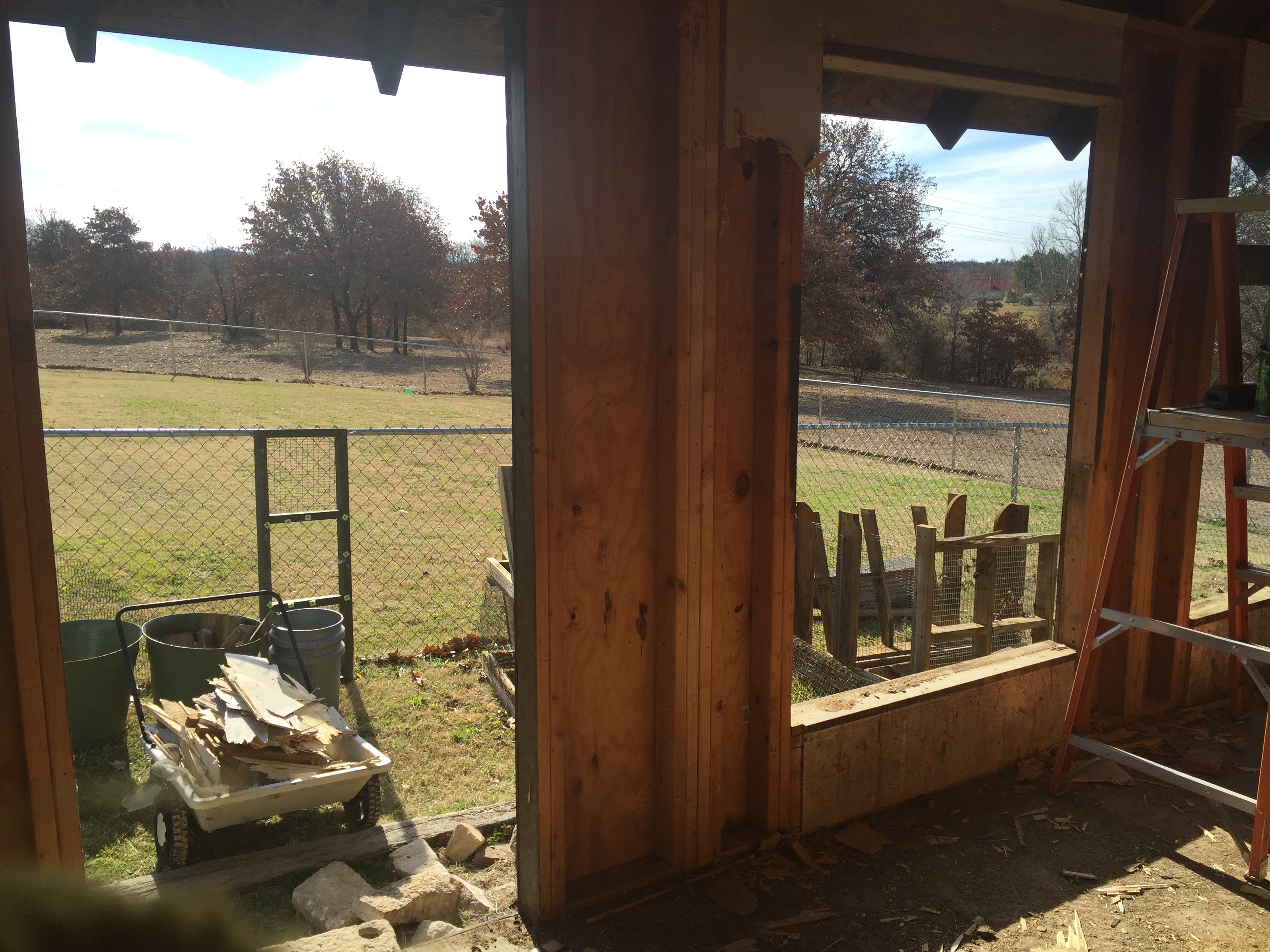 Looking pretty good now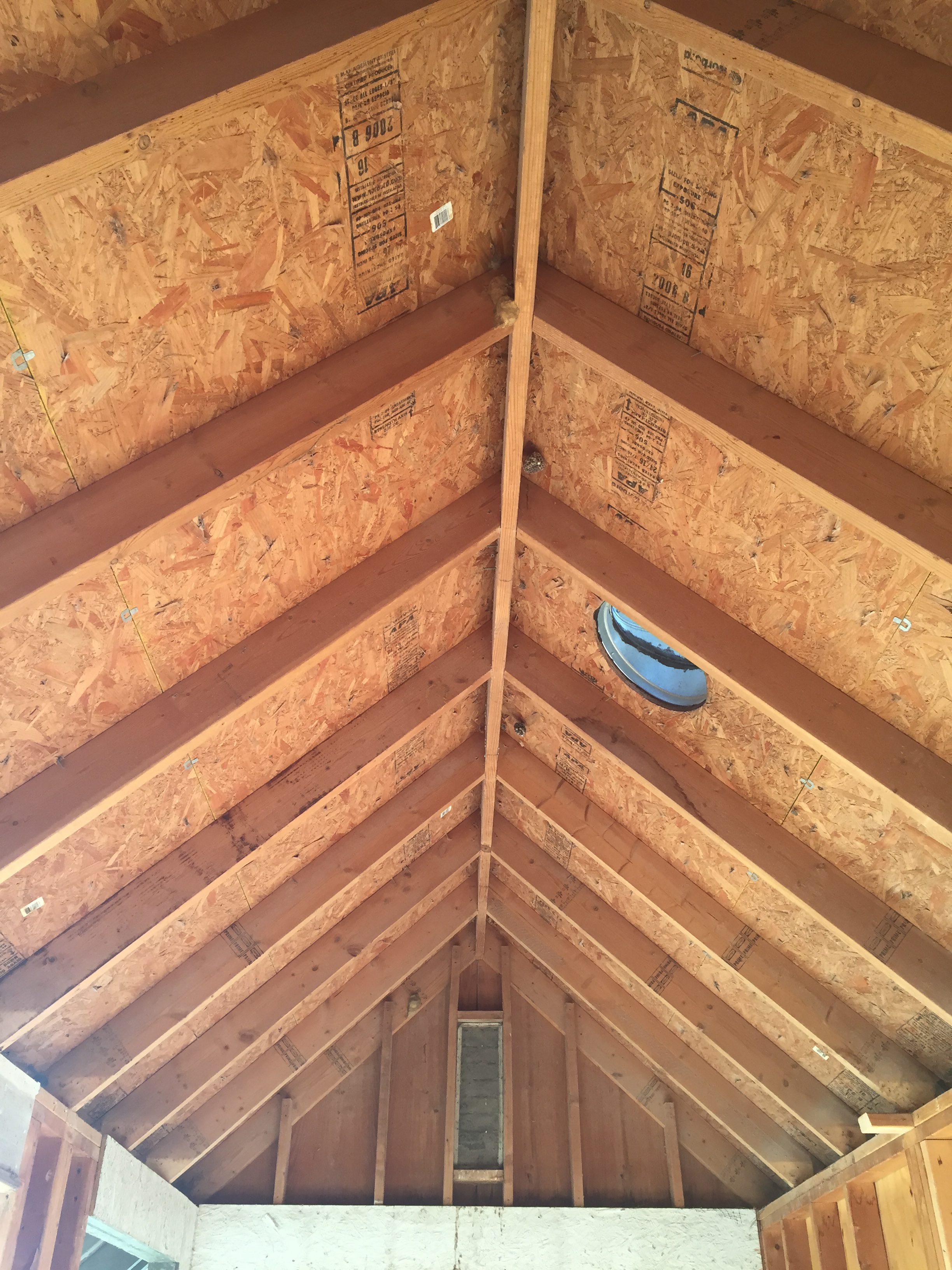 Ceiling looks taller now too!
After this is the planning phase 🙂